My customer call me and said he cannot open email attachment that larger than 7MB on cell phone, today, I am going to show you how to fix this issue.
1.Login the Exchange server.
2.Open file explorer, type %ExchangeInstallPath%ClientAccess\Sync\, press Enter.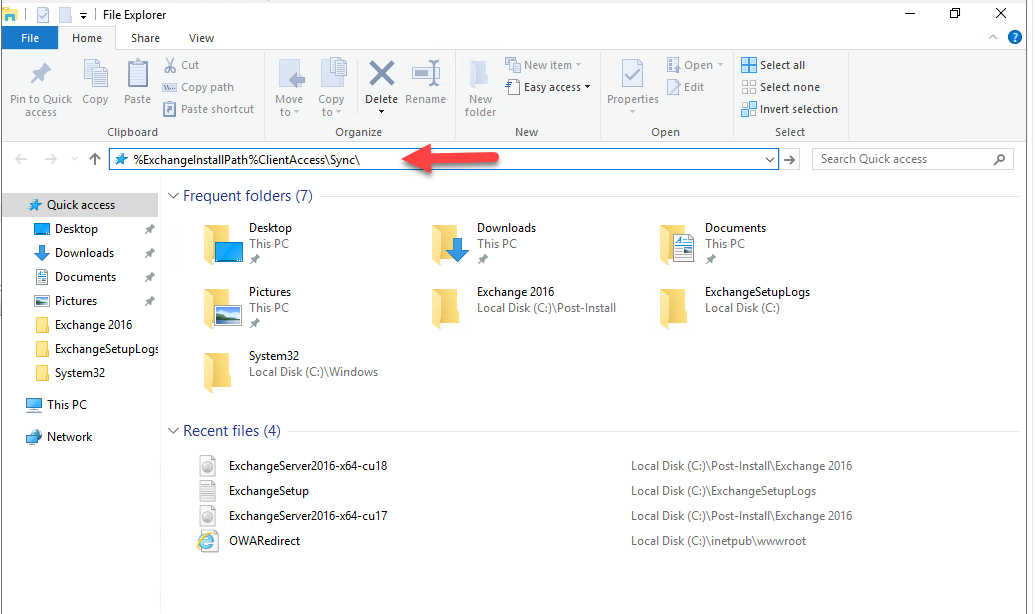 3.Open web.config file, modify MaxDocumentDataSize value, the default is 10240000. In my case, I changed the Value from 10240000 to 5120000.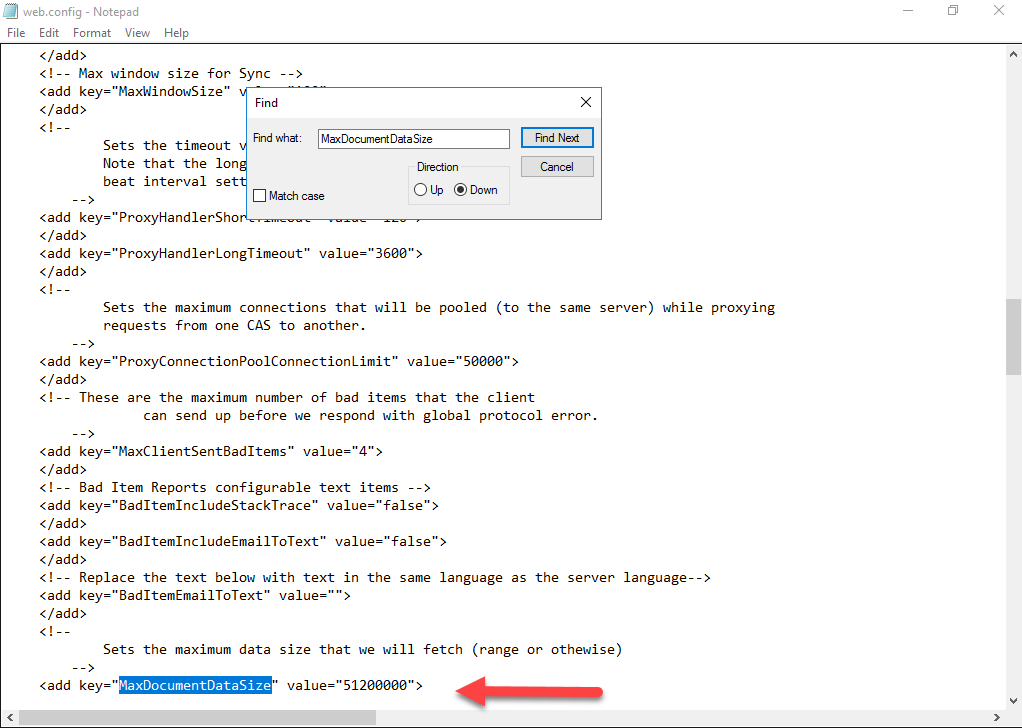 4.Open web.config file,modify maxRequestLength value, the default is 10240. In my case, I changed the Value from 10240 to 51200.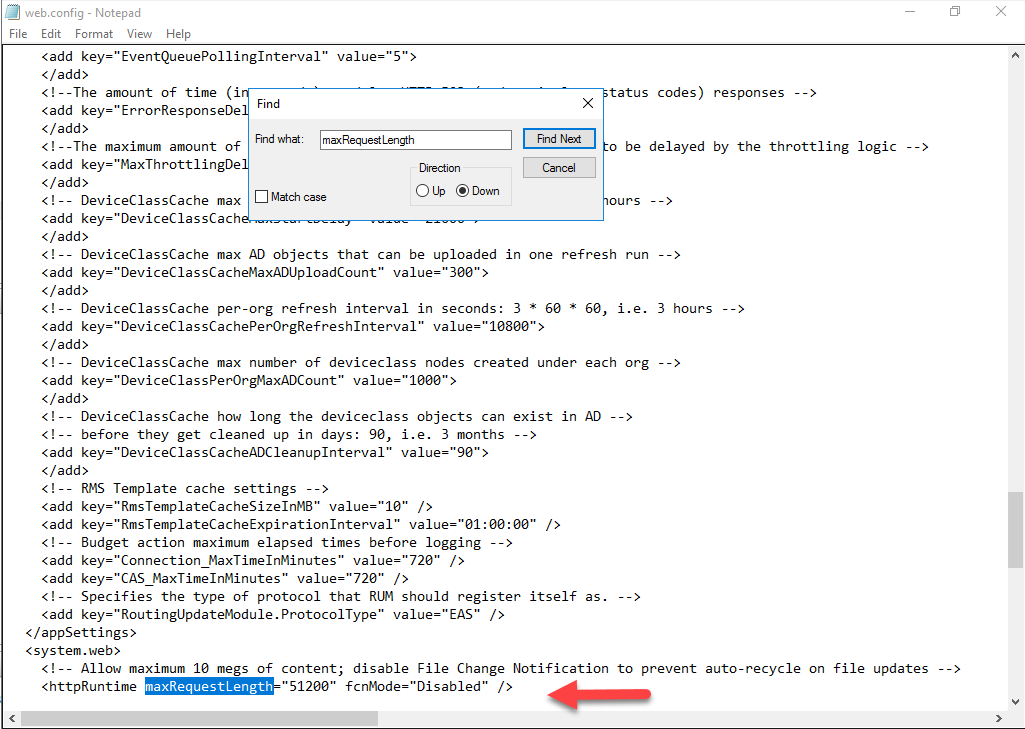 5.On the Server Manager console select Tools and click Internet Information Services (IIS) Manager.

6.On the IIS Default Web Site Page, select Microsoft-Server-ActiveSync.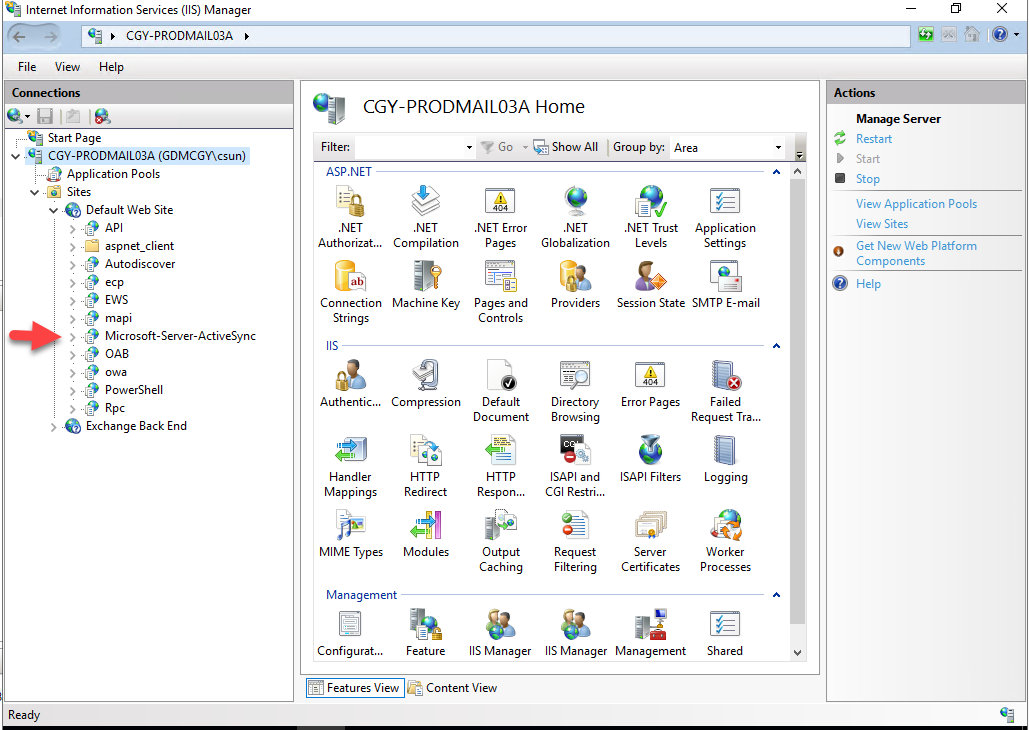 7.On the Feature View page, double-click Configuration Editor in the Management section.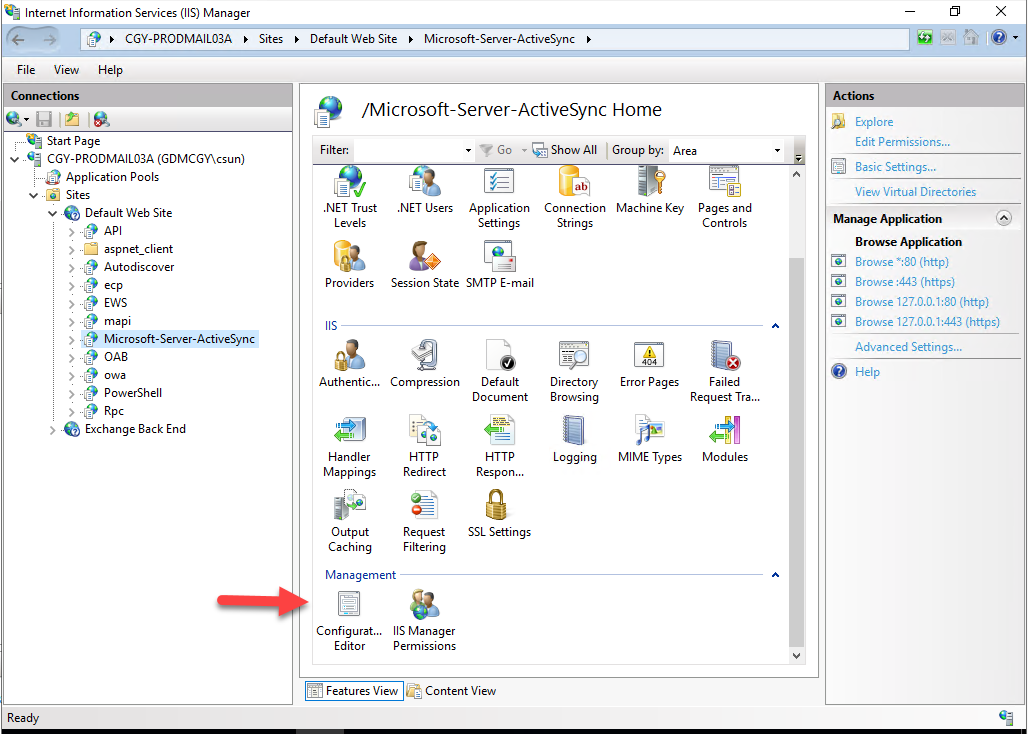 8.On the Configuration Editor page, click the drop down arrow in the Section field, expand system.webServer, expend security, select requestFiltering.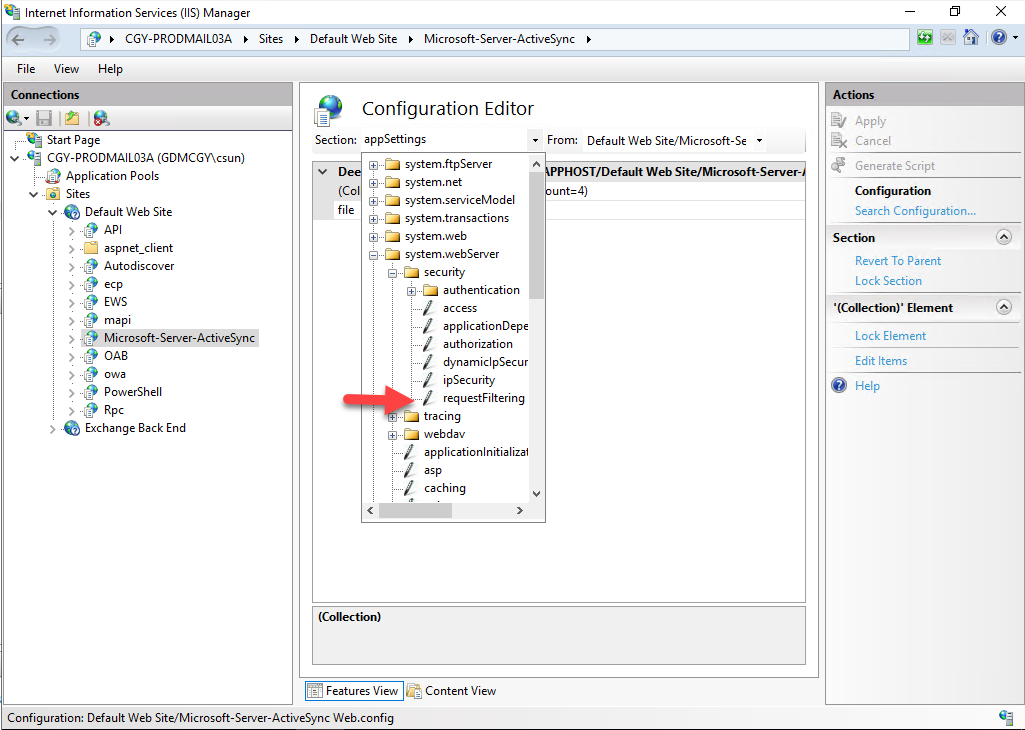 9.On the requestFiltering page, expend requestLimits, modify the maxAllowedContentLength value the deafult 30000000 (bypes), in my case, I changed it from 3000000 to 67108864, click Apply.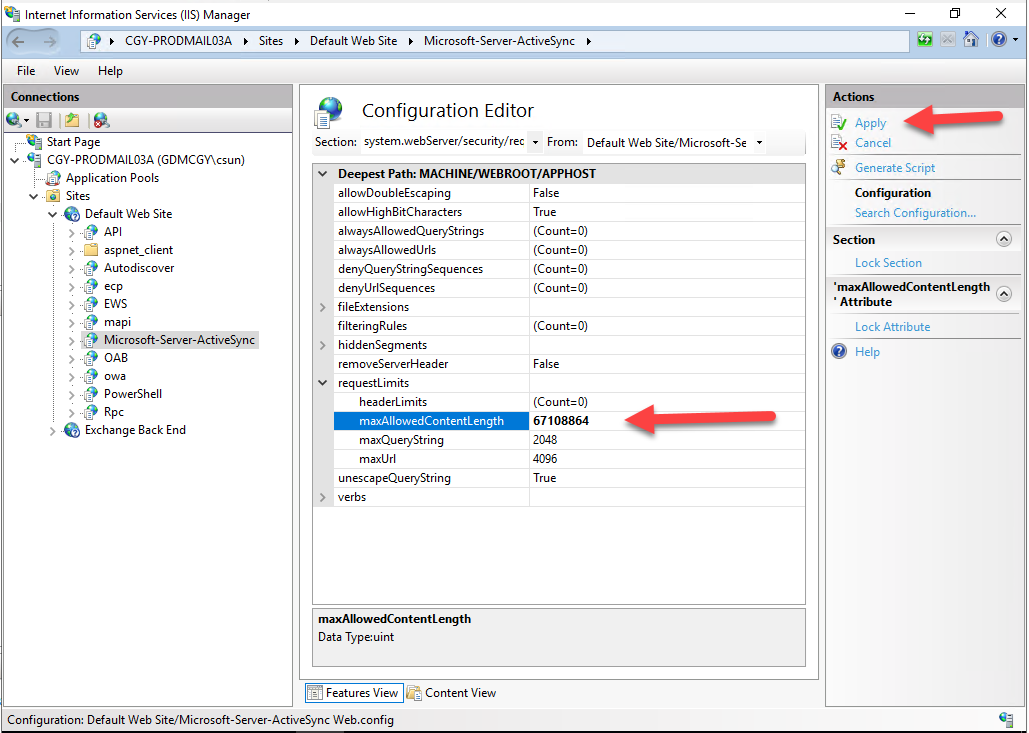 Note:
For any message size limit, you need to set a value that's larger than the actual size you want enforced. This accounts for the Base64 encoding of attachments and other binary data. Base64 encoding increases the size of the message by approximately 33%, so the value you specify should be approximately 33% larger than the actual message size you want enforced. For example, if you specify a maximum message size value of 64 MB, you can expect a realistic maximum message size of approximately 48 MB.
10.Open elevated command prompt, run below command.
net stop w3svc /y
net start w3svc

Hope you enjoy this post.
Cary Sun
Twitter: @SifuSun
Web Site: carysun.com
Blog Site: checkyourlogs.net
Blog Site: gooddealmart.com
About Post Author