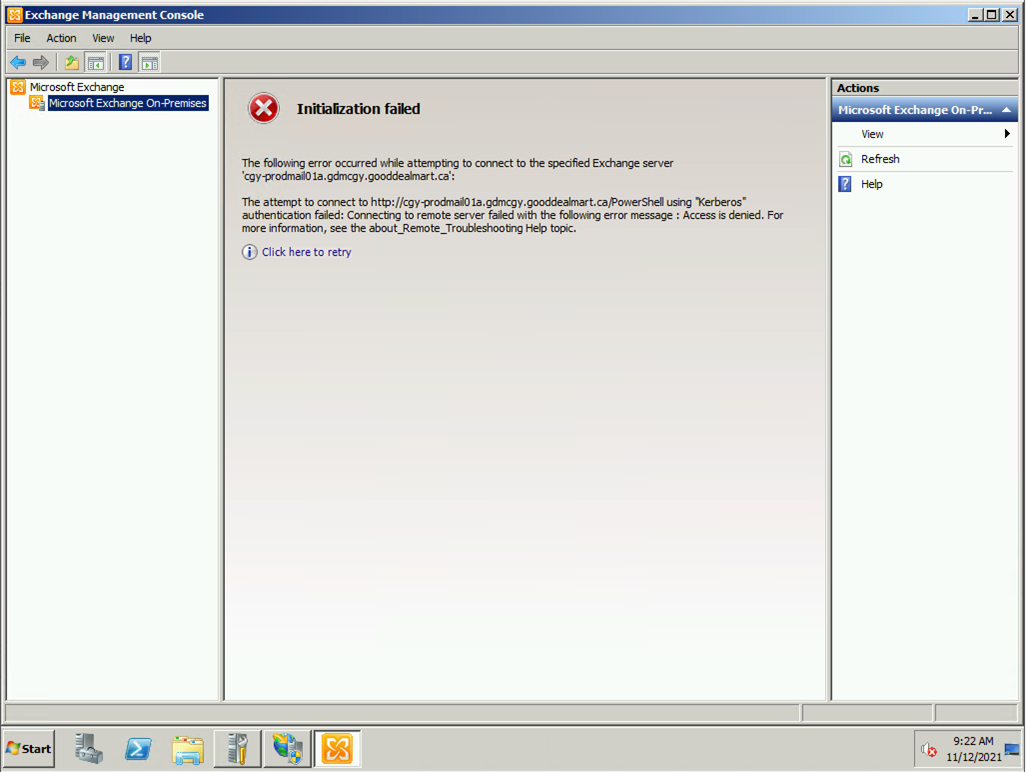 If you try to open Exchange management console but show Initialization failed "Kerberos" Authentication failed error, don't panic, today, I am going to how to fix it.
1.Login to Exchange server.
2. Open Internet Information Services (IIS) Manager.
3. On the IIS Manager page, expend exchange server, select Application Pools, select MSExchangePowerShellAppPool, click Recycle.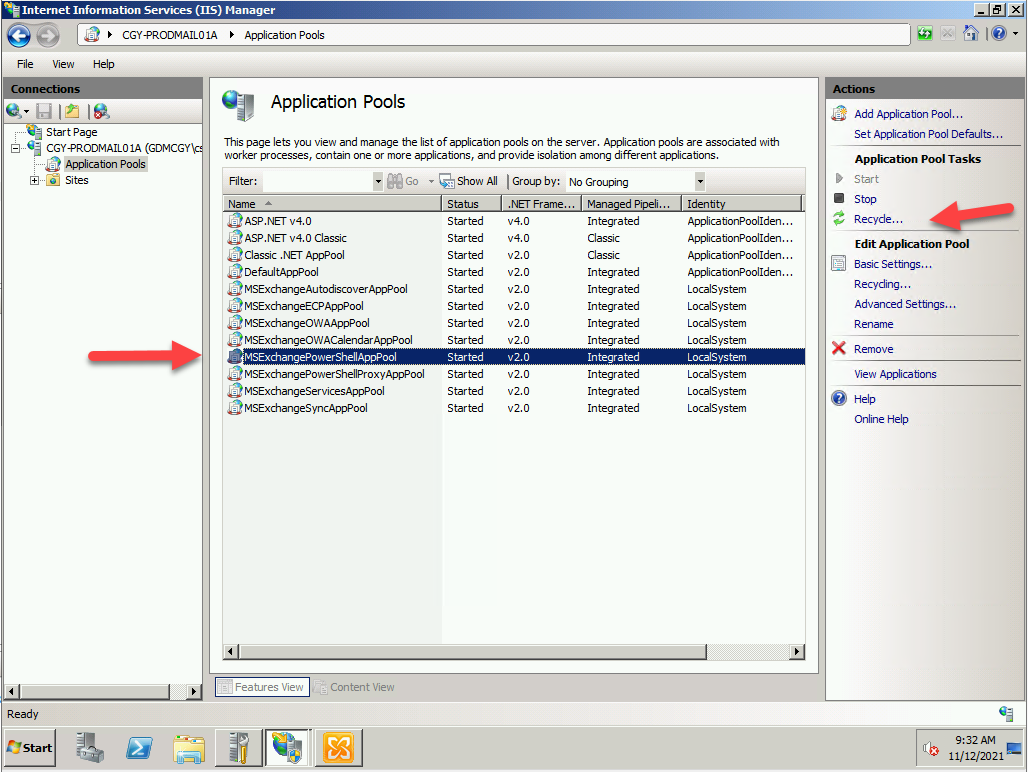 4.On the Exchange Management page, select Click here to retry.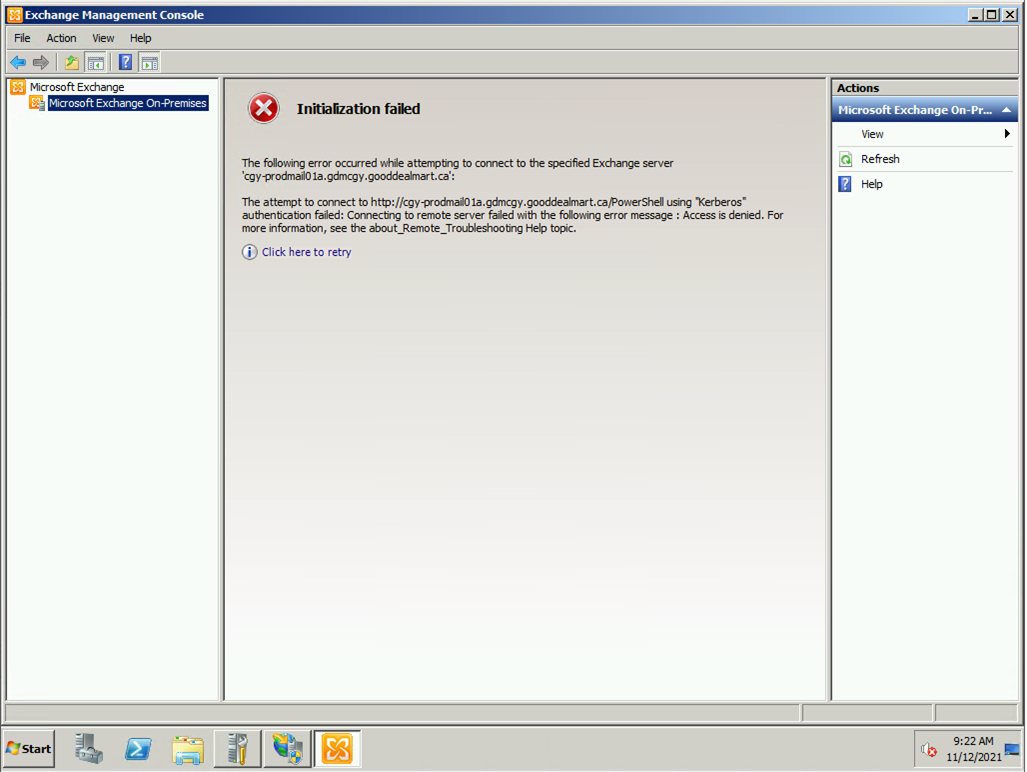 The issues should be fixed now.
Hope you enjoy this post.
Cary Sun
Twitter: @SifuSun
Web Site: carysun.com
Blog Site: checkyourlogs.net
Blog Site: gooddealmart.com
About Post Author