To many, Gmail is just another email website no different from others such as outlook or yahoo, but really, it has many benefits and optimizations to make your life on the internet a tiny bit easier!
Creating the Gmail Account

1. Go to the website gmail.com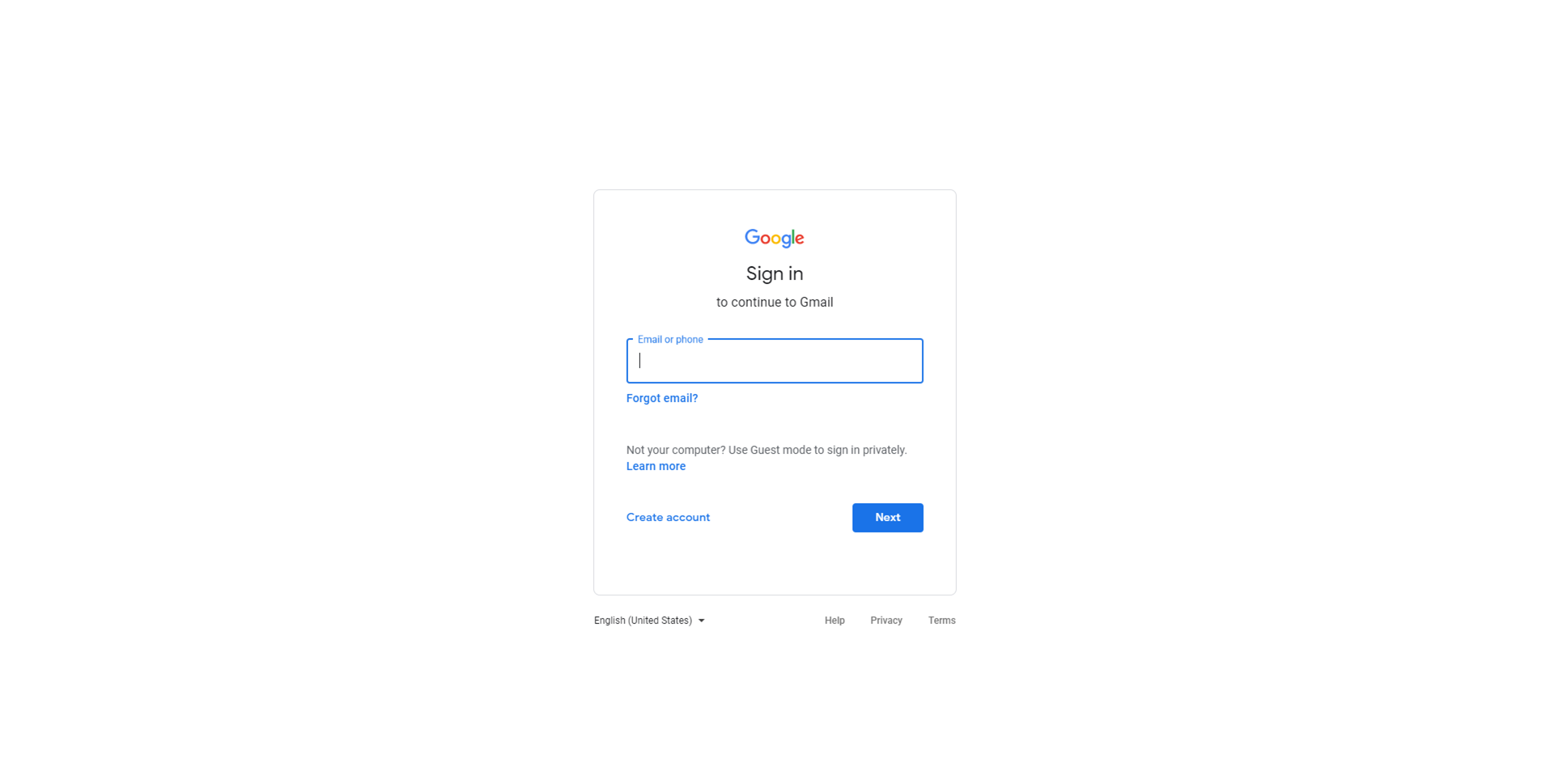 2.Click Create Account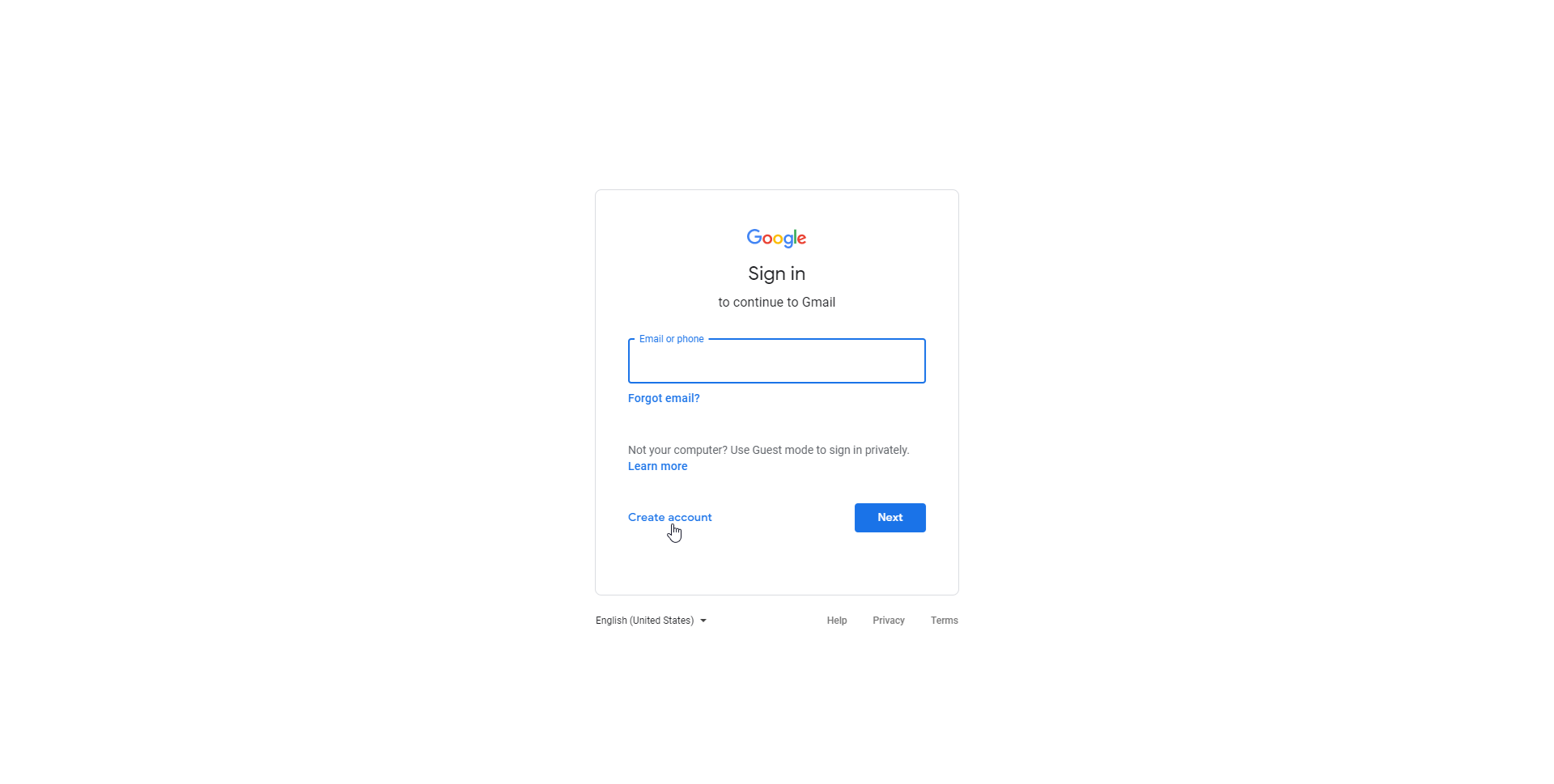 3.This forum should now pop up, fill in the blanks with the required information

4.After you have pressed Next, fill in the blanks once again with your personal information

5.It will now ask to verify your phone number, simply press Send

6.Enter the code given to your phone number and click Verify

7.Agree to the Privacy and Terms

8.You have finished creating your google account

Signing in and Out of Your Google Account

Logging Out

9.To sign out of your google account, go to the top right corner and click on your profile picture, then click Sign out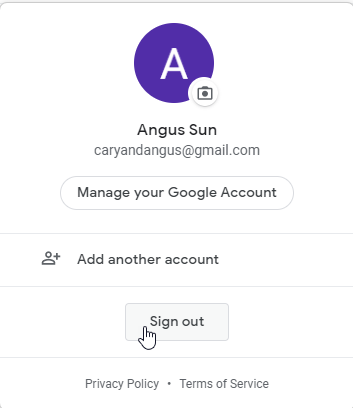 Signing In

1.Go to gmail.com

2.Type in your email, or phone number, and click Next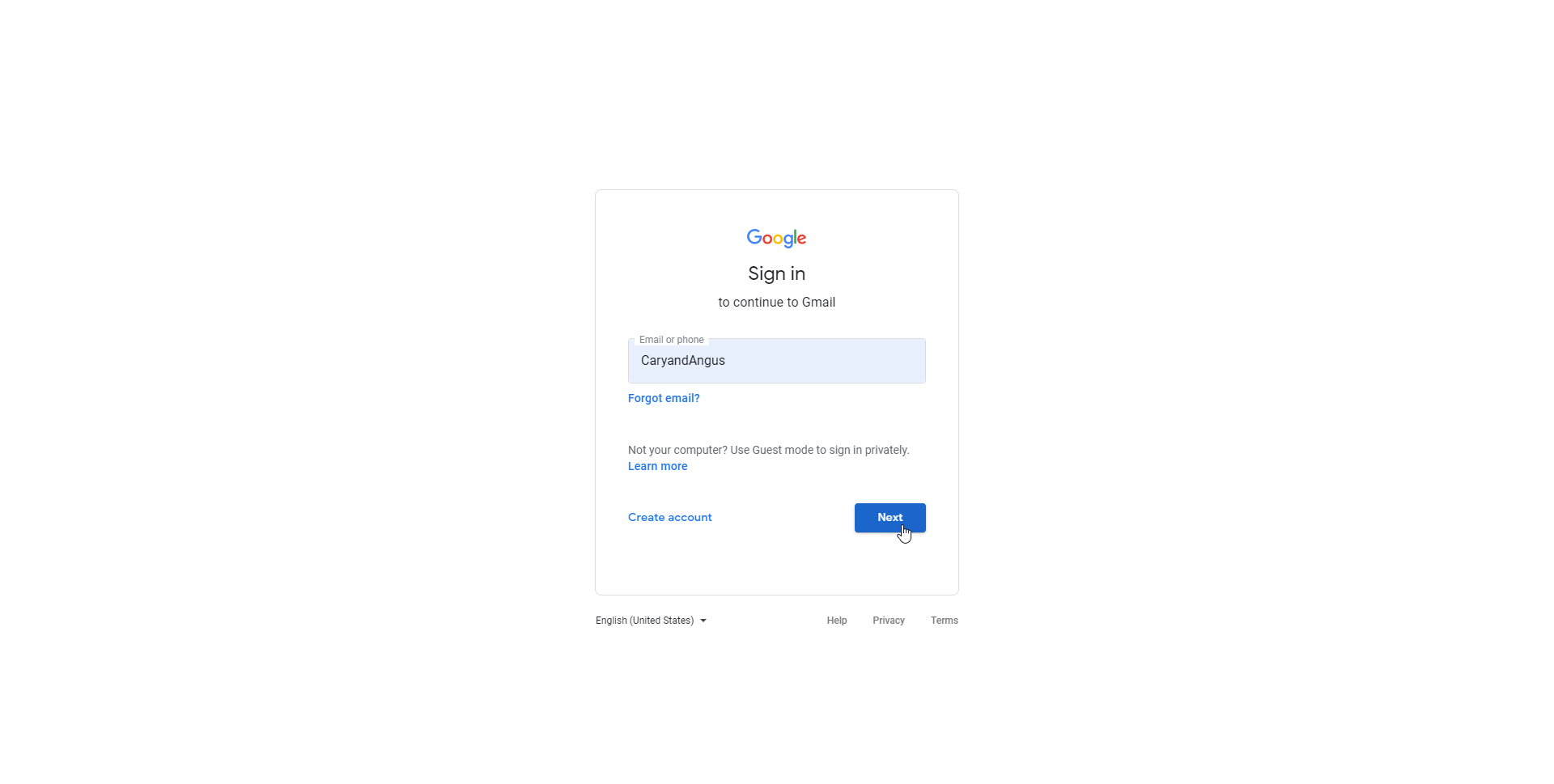 3.Now, type in your password and click Next once again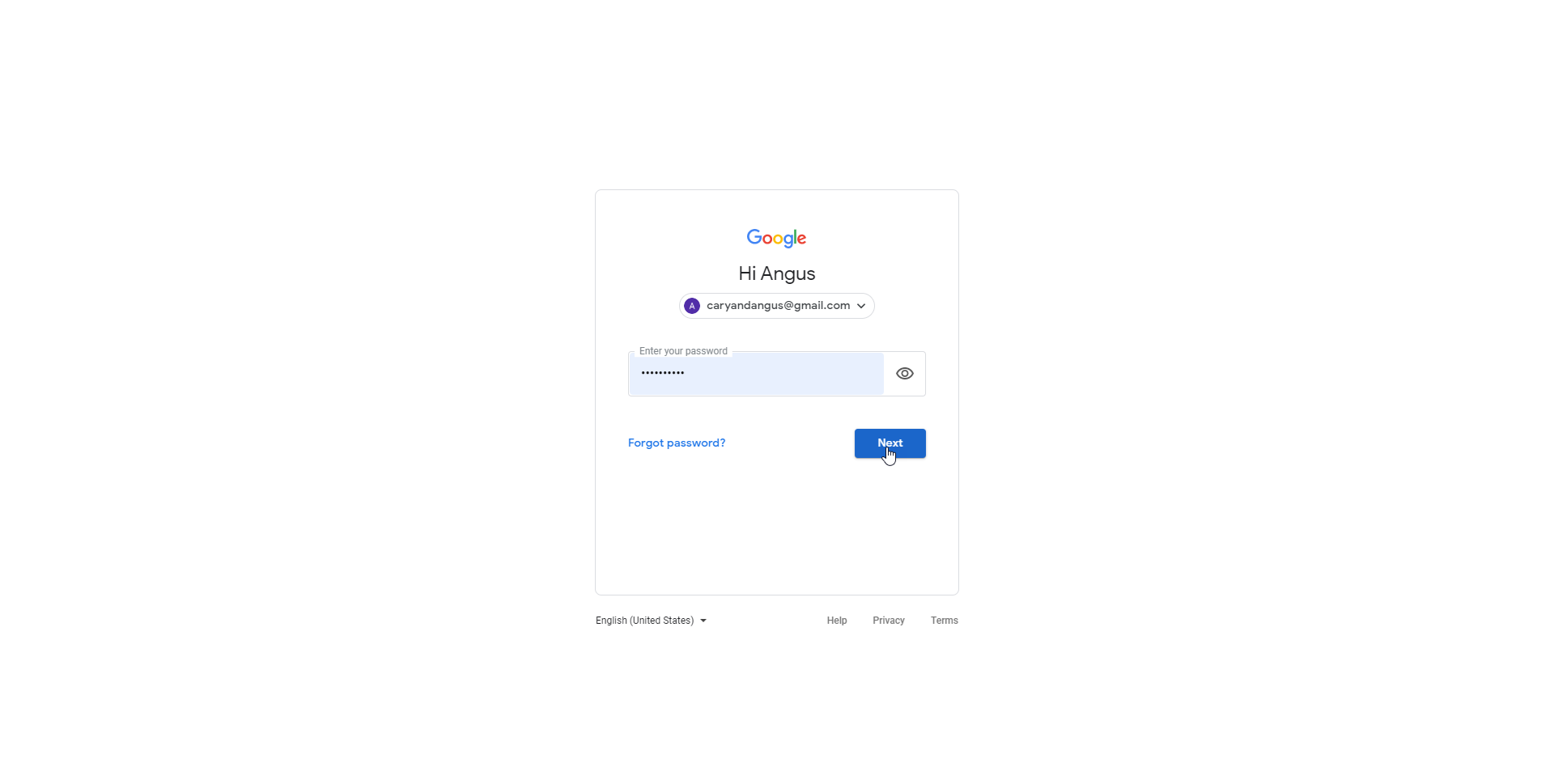 Creating Contacts

Google has a feature to make emails more recognizable to you, allowing for you to create names for emails, good for keeping track of everyone and remembering their names without memorizing their email addresses. Setting up a contact is easy, and this is how you do it.

1.Click on Google Apps which is to the left of your profile picture

2.A drag down menu should now pop up, click on Contacts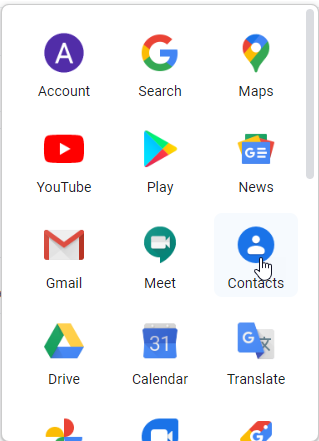 3.Click on Create Contact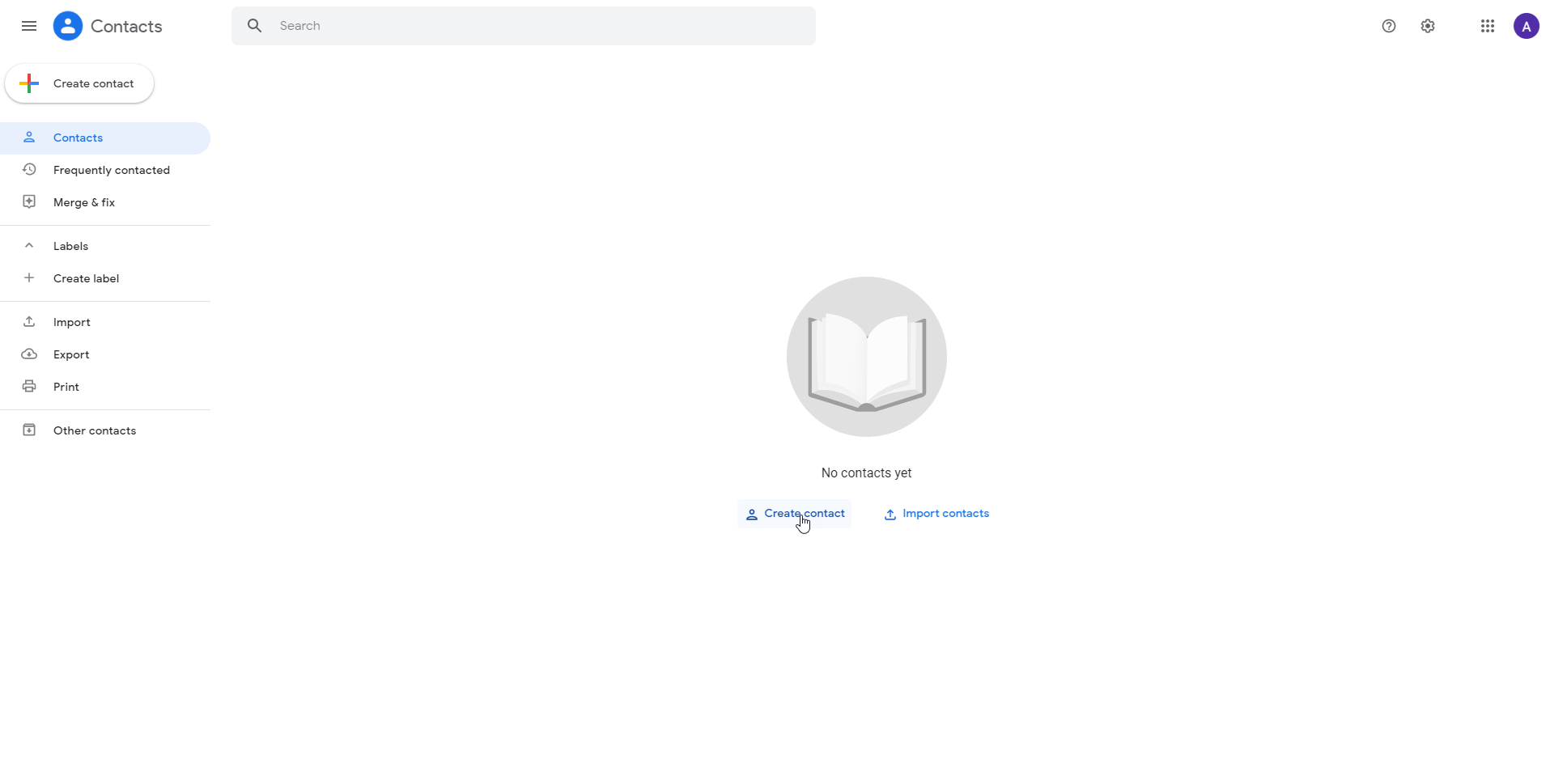 4.Enter your desired information, and click Save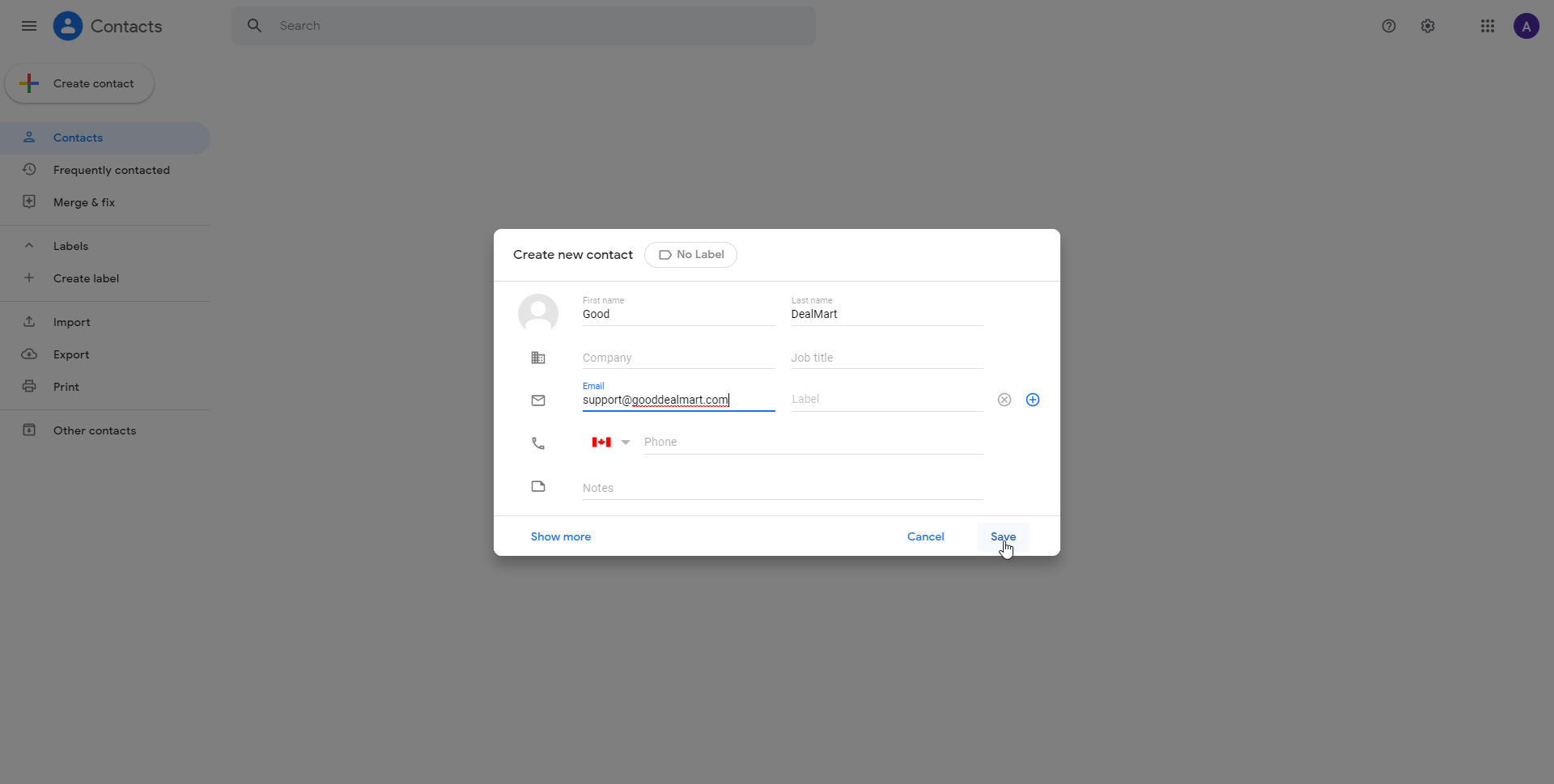 If you want to edit your contact in case of an error or if you have forgotten something, it is a simple task to do and here is how you do it.

5.Click on Edit Contact to open the menu once again


6.Once the menu comes up again, make any changes that you may need, and click Save

Sending Emails

One of the most important factors of an email service is the ability to send emails, this will show you the basics of writing and email, including the subject, the message, the text format, and even a signature for the email as well.

1.To the left of your screen, you will see a menu, click on the button at the very top of the menu that says Compose

2.A New Message window should pop up at the bottom right corner of your screen

3.To choose the recipient(s) you can type in the email address or addresses depending on how many people you want to send this email to, separated by commas. You can also click on To, allowing you to select people from your contact list.

4.Type in the subject and create the body, when the email is ready, press Send

Attachments

Attachments are files you can send along with the email, this is great for example, sending snazzy pictures that you may want to show your friends.

1.Click on the paper clip icon to open file explorer

2.Select the file that you want to send and click Open

3.Some files may take longer to upload than others, but once it is done, you may press Send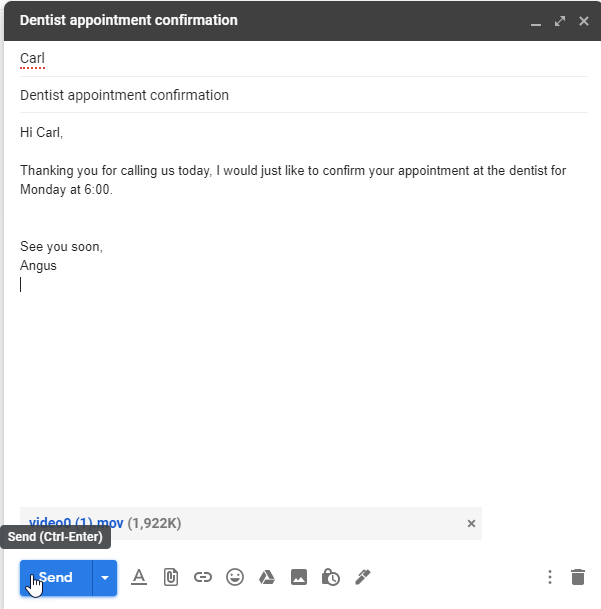 Formatting

Formatting can help you make your emails look flashier and more professional, but be careful, if you try too hard, it may be inappropriate in some cases which could make it hard for you to seem professional.

1.Click on the A with an underline to the right of Send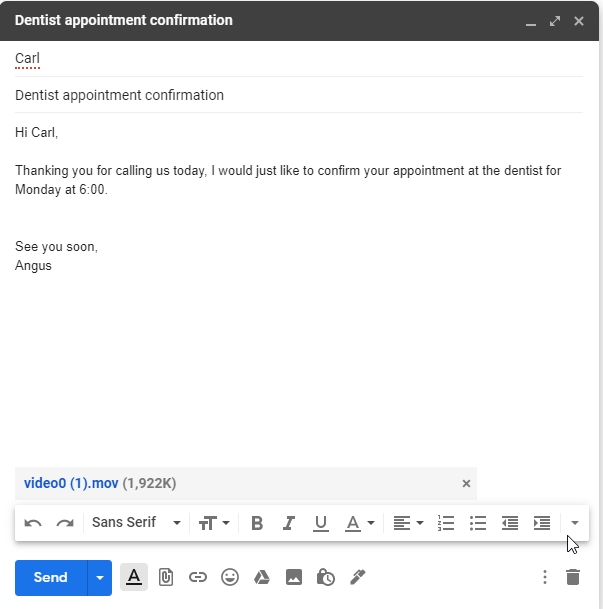 2.You now have the option of bolding certain words, or even underlining it. You also can change the font size and change the font itself as well. If you are confused about any icons that appear there, just hover your mouse over the icon and it will give you a brief description of what it does

3.Once you are done with the text formatting, you can press send, or, you can add a signature

Signatures

Creating a signature is optional, but it provides a block of text that you can use to put anything you want. This is how you can create one for yourself.

1.Click on the pen and then Manage Signatures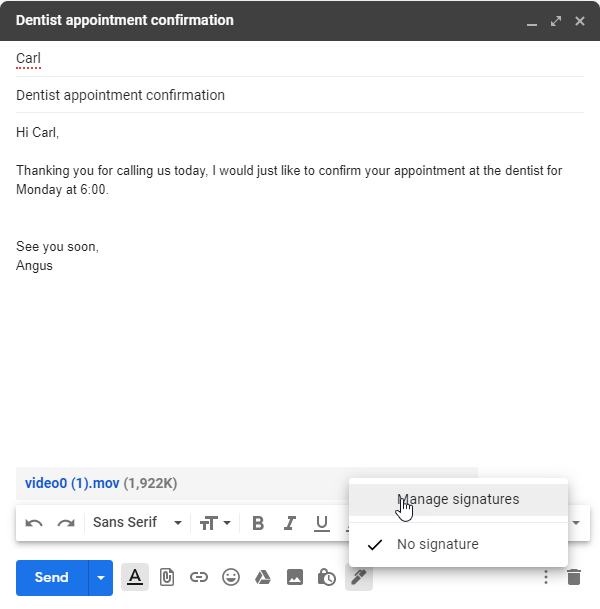 2.Go to the Signatures section and click on Create new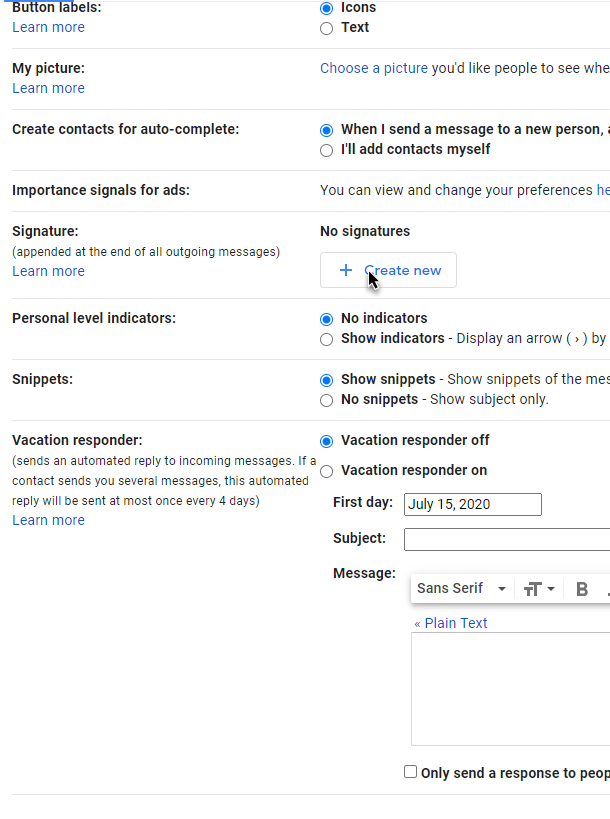 3.Now name the signature and you may type what you want in the block of text

4.After you have done all of that, click on Save Changes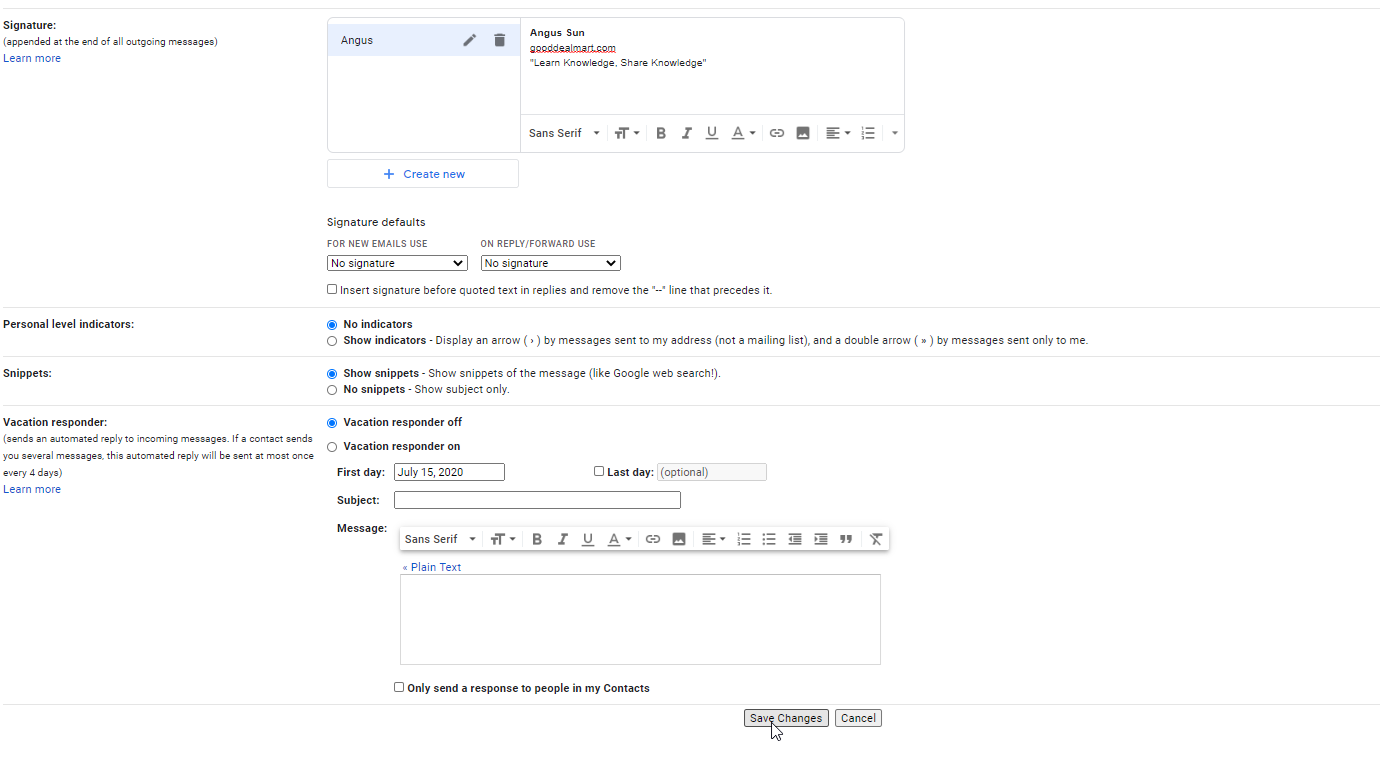 5.Your Email should now look something like this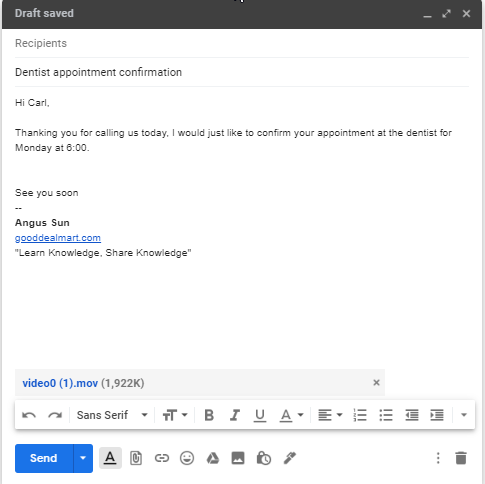 This is the basics of Gmail and how you can get started with it, leave your questions in the comments below if you have any! Click here for more guides!
About Post Author